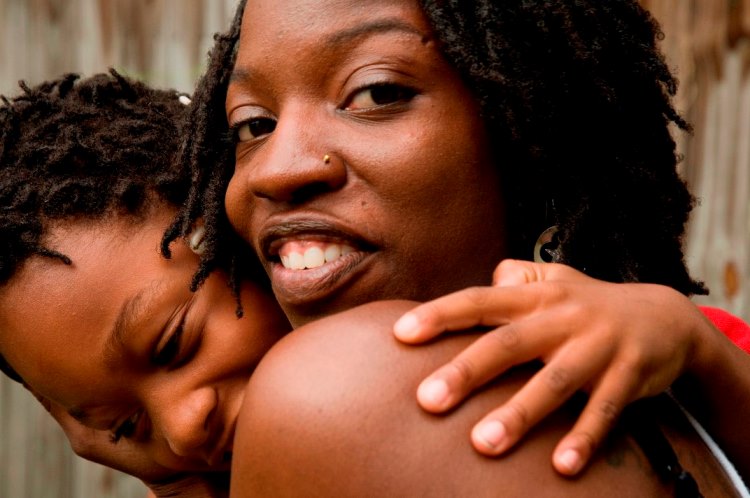 About a year ago I started my first job in the non-profit world at Pathways, a shelter for women and children experiencing homelessness. I had worked a lot with individuals below the poverty line all over the east coast while working with World Changers in college and had participated in many mission trips during my middle school and high school years where I volunteered in homeless shelters and worked in the inner city. I had a passion for helping those whose lives had been affected by poverty. However, I didn't realize how little I really knew about them or their situations. Here are just a few things I've learned over the past year.
1. Everyone has a story. Reasons for homelessness vary beyond the stereotypical reasons of alcohol and drug abuse. Yes, there are individuals who suffer from substance abuse. It's important to note that substance abuse is both a cause and a result of homelessness. Some people don't resort to drugs and alcohol until they already have found themselves in this desperate situation and utilize it as a coping mechanism.
According to the 2014 Point in Time Survey, 1,329 people in the Birmingham metro area suffered from homelessness on a given night in January. Four hundred and twelve of those individuals suffered from chronic substance abuse. That means that 69% of those people were homeless for some other reason. This leaves a pretty large percentage of individuals and families who face homelessness for other reasons such as mental illness, domestic violence, broken relationships, loss of a job, financial hardship, or even cyclical poverty. There was a woman who lived in our Parson's Place program when I first started at Pathways. She had a job, insurance and a savings account prior to coming here. However due to an unforeseen surgery that required a lengthy recovery time, she lost her job, insurance and drained her savings account. The truth of the matter is, we come across women with college degrees, some who had a great job until they received that pink slip, and even others who were financially stable until they gathered up the courage to flee their partner who became abusive. Just remember that those facing homelessness have a story, and it may not be the story that you imagine.
2. Most of the time, the homeless need more than a hot meal or bed to sleep in. Obviously, food and shelter are the most pressing physical needs that one has when sleeping on the street. However, I believe that our society has the tendency to stop there. Dr. Ruby Payne, a leading expert on the mindsets of different economic classes and overcoming poverty, explains that poverty occurs due to a lack of resources: financial, emotional, mental, spiritual, physical, support systems, relationship, and knowledge of hidden rules. All of these areas contribute to poverty, not just a lack of food or money. When people address only these two surface issues, is it possible that we are actually hurting the very people we so desperately desire to help?
At Pathways, we seek to provide our guests with the resources they need in order to become independent. So in addition to providing the basic needs of food, clothing, and shelter we also provide resources such as therapy, case management and life skill classes like financial literacy, employment readiness, parenting, bible studies, nutrition, and domestic violence support groups. Offering a hot meal and shelter is the first step; however we can't stop there if we truly wish to see those suffering from homelessness become independent.
3. Some individuals are comfortable being homeless. It's true. Some people have become comfortable and familiar in their lifestyle and attempting to change their circumstances is not only overwhelming but unappealing. Granted, this is a small percentage of the population we serve, however it's important to remember. The sense of community among the homeless is astounding. They create family units, sleep together, travel together, look for food together and support one another. Because of this demographic, agencies like The Firehouse Shelter and Hope House have street outreach programs where they seek out men and women living on the streets, in abandoned buildings, houses, cars and city parks and help connect them with the resources they need in order to get them in a safe and healthy environment.
4. Mental illness is a serious problem. According to the NAEH 2011, half of the people experiencing homelessness suffer from mental health issues. Mental illness, like substance abuse, is both a cause and a result of homelessness . Some suffer from minor illnesses like depression, while others suffer from debilitating illnesses like severe schizophrenia. Severe mental illness, according to the National Coalition for the Homeless 2009, disrupts people's lives by affecting their ability to carry out daily activities, form and maintain stable relationships, correctly interpret other's guidance and pushing away caregivers, family and friends who are attempting to keep them from being homeless.
In light of this issue, Pathways started its Safe Haven program in 2006 which provides permanent housing for chronically homeless women with a mental illness. Success for these women is not to be out on their own, living independently, but rather to be in a safe environment where their social worker can connect them with the resources they need. Sometimes this looks like medical and mental health resources, sometimes it looks like an art therapy class or a book reading club to help them cope and work through their issues as well as enjoy themselves.
5. Becoming homeless is easier than you think and getting a job and finding housing is harder than you think. The lack of affordable housing is a huge contributor to homelessness, especially here in Birmingham. According to the NCH 2009, "two trends are largely responsible for the rise in homelessness over the past 20-25 years; a growing shortage of affordable rental housing and a simultaneous increase in poverty." Later on in the article, it goes on to say that "Homelessness and poverty are inextricably linked…. If you are poor, you are essentially an illness, an accident, or a paycheck away from living on the streets."
I had the privilege of meeting a remarkable young woman named Amanda*. She had a college degree, great job and awesome future ahead. Due to the combination of a nasty divorce and alcohol, Amanda ended up homeless and receiving services from our Day Center. Over the course of a couple of months here in Birmingham, Amanda filled out close to 100 job applications. She even got interviews, but was told she had "too much experience" to be a waiter. Other people have a hard time getting a job because they either don't have an address to put down on a job application or they don't have a reliable phone number at which they can be reached. So don't be quick to assume that a homeless individual isn't trying to get a job or find an apartment they can afford. They may be trying, but it is more difficult than it may seem.
These are just a few of the concepts I've learned while working with the homeless community, and I'm sure I'll learn much more in the years to come. In working with the homeless, what things have you learned? What stereotypes have been broken? Let us know on Twitter @pathwaysbham.
*If you want to learn more about Amanda, check out her story here.