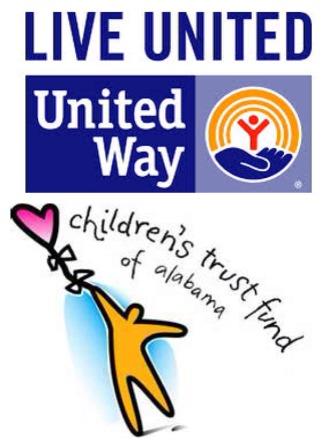 Children chattering. Papers shuffling. Blocks banging. Hands clapping. These are common sounds in Pathways' Learning to be a Kid (LBK) classroom. In March, married couple, Josh and Ashley led the children through a series of activities designed to increase confidence, socialization and emotional management. Sometimes, these concepts are lost when a family is experiencing homelessness. Pathways has provided the Learning to be a Kid program for more than 20 years. With the financial support of the United Way and the Children's Trust Fund of Alabama, we have been able to provide character development and emotional management guidance to countless children (ages five and older).
LBK is a six-night curriculum focusing on one topic each session: honesty, attitude, pride, trust, independence and anger management. The evening typically begins with a read-aloud focusing on the topic of the day. Next, the volunteer teachers facilitate an age-appropriate conversation, discussing the topic and some real-life applications. Lastly, a game or craft reinforces the concept. In addition to the structured curriculum, the volunteer teachers may serve as tutors, homework helpers, mentors and/or play mates, depending on each child's individual needs on any given night. Children leave smiling, armed with tools to support them in the face of adversity.
Homeless children are often forced to grow up faster than their housed classmates. They know what it's like to be hungry, live in a shelter, or even be on the street. The most important part of the Pathways' Learning to be a Kid program is giving children permission to be children, to be care-free, to feel a wide range of emotions, both positive and negative and how to best manage these emotions.
Thank you for your continued support of Pathways as we strive to end homelessness for women and children through hospitality, housing and hope.