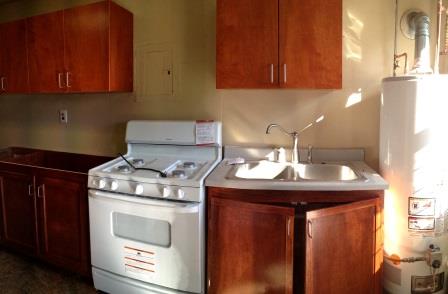 There are many different non-profits and ministries in the Birmingham area who are doing good, and Carpenter's Hands is certainly one of those.
According to their website, Carpenter's Hands is a low-income, housing repair ministry of Canterbury United Methodist Church. Carpenter's Hands conducts its business much like a small construction or home repair company with a few crucial differences:
• The repairs are completed in the name of Jesus Christ by our words and our actions
• The work force is comprised primarily of volunteers with a few paid staff for direction and support
• Home repairs are for the elderly and low-income families and are at no cost to the home owner
Back in November we contacted Carpenter's Hands with some construction needs at our Woodlawn apartments. With families waiting on these necessary repairs before they could move in to this transitional housing, Carpenter's Hands stepped up to the plate.
John, who oversaw the project, and his team encountered some unforeseen issue with the building, but that did not stop them as they replaced flooring, gutted a bathroom, built and installed cabinets, constructed an awning and tackled several other projects. Click here to see more pictures of the renovation.
The weekend after they finished the first apartment, a mom and her two teenage daughters who were living at our family shelter moved into their newly renovated Pathways apartment where they will work with our social worker over the next year as they take steps towards independence.
We are ever so grateful for the generosity and kind hearts of their staff and volunteers. Thank you so much for helping Pathways as we seek to end homeless for women and children through hospitality, housing and hope!
For more information about Carpenter's Hands and their ministry, visit http://canterburyumc.org/ch.