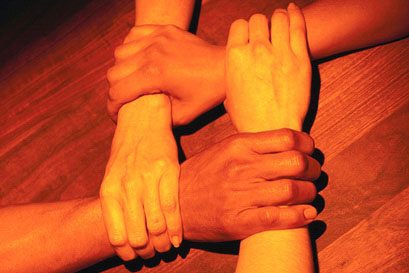 On Day 1, they walk into the room without speaking, eyes downcast, and they begrudgingly take their seats. I knew this had the potential to be difficult.
I readily accepted an opportunity to partner with Grace House Ministries (a group home for girls ages 7-17). I would be visiting the home two days a week for four weeks, sharing our Learning to Be Kid curriculum and teaching eight girls about emotion and anger management.
Needless to say, Day 1 came with some unknowns: would the girls like me? Would they be able to open up to me? By the end of Day 1, these were still unknowns, but one thing was certain: this is where I was supposed to be.
The following days with the girls came with ups and downs: quiet Mondays after a rough weekend, excited conversations about their individual passions, tiffs over something said in anger. I was consistent and firm, yet caring and kind. The girls blossomed. A smile here, a giggle there, a reminiscent look of the past, a growing dedication to the future. I enjoyed each and every day I spent with those sweet girls, every conversation, each smile and wave goodbye.
As my sessions with the girls dwindled down, we scheduled a day for them to come tour Pathways and volunteer by serving lunch to our Day Center guests. I really believed that this would be an eye-opening experience for the girls. Prior to them visiting Pathways, I asked the them to fill in a few blanks about homelessness using words, pictures or phrases. These phrases included: "Homelessness is…." and "Homeless women are…." A few responses included "sad," "dirty" and "rude."
At the end of our sessions, the girls visited Pathways and were able to get a tour of our facilities and serve lunch. Afterwards, we had a brief time of reflection and discussion. I asked the girls to again complete several thoughts about homelessness. Their responses were significantly different from the previous week:
"Homeless women are beautiful, kind, loving and funny!"
"Homelessness looks like someone who needs an extra push in life."
"They aren't always sad."
"It doesn't mean you don't have hope or a future; it just means you don't have a home."
Jennifer McKoewn is the Education Coordinator for Pathways.