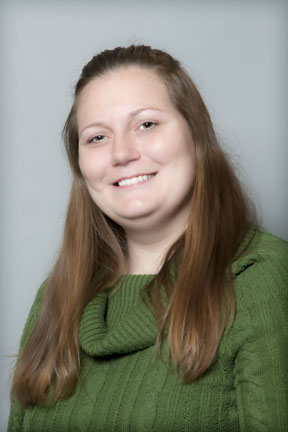 Tomorrow, Pathways will celebrate a joyous occasion – the wedding of our Education Coordinator, Jennifer Holmberg, to her fiancé, Michael McKoewn!
To commemorate the event, we'd like to take a moment to introduce you to Jennifer, who also will be celebrating her one-year anniversary with Pathways next month.
Jennifer is a native of Hoover and an alumna of Judson College and UAB Graduate School. She holds a double BS in Elementary Education and Psychology, and a Masters in Elementary Education. She also holds a current Alabama teaching certificate for Elementary Ed.
As education coordinator, Jennifer organizes life skills and continuing education classes for Pathways' Day Center, transitional housing and Safe Haven program.
"I enjoy working with Pathways' guests and volunteers," she said. "I also enjoy sharing Pathways' mission with others in the area."
Outside of Pathways, Jennifer attends the Riverchase campus of Church of the Highlands and is the President and Assistant Coach for Birmingham's roller derby team, The Tragic City Rollers.
"I have been playing roller derby for four years and enjoy the athleticism, camaraderie, and general lifestyle of the sport," Jennifer said.
In the rest of her spare time, she enjoys running and spending time with her family and three dogs. Her favorite movies are comedies – in particular, Liar Liar and Elf. She also loves children's literature.
"It's the teacher in me," she says, "so I love The Polar Express and Bridge to Terabithia. Mostly recently, I have enjoyed the Hunger Games series and anything I can get my hands on related to professional development in both the teaching and homeless community."