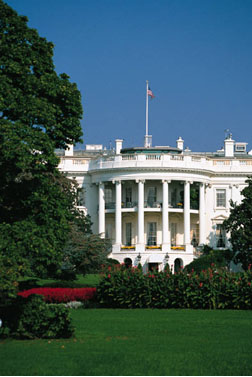 During this election season, a couple of the women living in Pathways' transitional shelter Parson's Place decided to volunteer with one of the Presidential campaigns. Both of these ladies have jobs but wanted to be part of this unique experience. Both believed in their candidate and report how exciting it was to learn the inner workings of the organization.
Volunteers were divided into teams with specific duties and responsibilities. Team members also cross trained to fill in other areas when needed. Team leaders were energized and seemed to know the names of their crew members.
Each volunteer acquired skills that might be useful in their pursuit of future employment. Skills such as data entry, office management skills, telephone surveying, how to register new voters, even participated in the door knocking piece. A large group of their crew were out sourced at one point to Florida to assist is their door knocking campaign. It was so organized that host families in Florida took the traveling group from Birmingham into their homes to keep expenses down.
Networking and gaining new friends was also very important. Celebrations and volunteer recognition for those who excelled or stood out in any given activity was often. The training was ongoing both intense and fun. Although the work was demanding and sometimes challenging, the networking and making new friends made it all seem worth the time and effort it took to get the job done.
The campaign is sponsoring a 3-night weekend trip to attend the 57th Presidential Inauguration. Although it is costly, both ladies are hopeful they will be able to go.
It was important that their candidate did well in the race for the Presidency. But the fellowship, the hard work, dedication and commitment to a cause was just as much a valuable part of what these boots on the ground took away as an experience that will stay with them for a lifetime.
Carolyn Johnson is a social worker at Pathways.