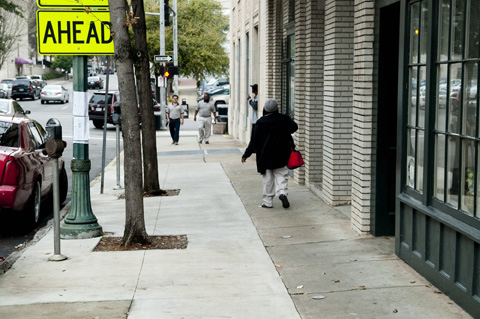 Walk a mile in my shoes
Feel all the years of abuse.
See life through my eyes;
Shed all the lonely tears I've cried.
Have people look down on you -
Never know love, real or true…
So until you've been where I have been
Forced to commit crimes and live through endless sin
Don't cast your judgments upon me.
Look through my eyes
And see what I see
Feel all the hurt and agony
Then walk another mile in my shoes.
Emily is a guest of Pathways' Day Center.