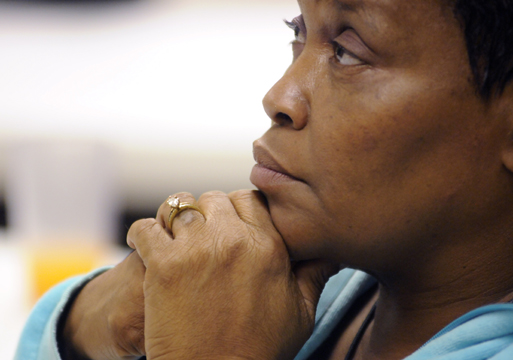 From January 2012 to August 2012, I had the opportunity to work with Pathways as a Counselor in Training. Although I spent the majority of time working with the Women in Parsons Place; I was also exposed to working with the women and children in their day center and transitional housing programs.
As a CIT (Counselor in Training), I was able to provide Pathway's guest's and families with individual counseling, group counseling, crisis counseling ,family counseling, play therapy and case management. Working with Pathway's allowed me an opportunity to grow as a counselor and an individual. I was able to receive weekly supervision from my site supervisor, Carolyn Johnson – Parsons Place Social Worker, who helped me increase my ability to assess guests quickly; in order to better provide them with the necessary services needed to help stabilize their current crisis and work towards meeting their individual goals.
My goal was to help client's break the cycle of homelessness by increasing their ability to manage crisis, stress, emotional/psychological trauma and addiction through goal setting, crisis intervention and increased life skills.
I believe that it is important to recognize the individuality of each guest and meet them at their level of competency. By meeting guests "where they are" we help them to re-establish and reinforce their sense of self, self worth and over ability to achieve their goals.
I have truly enjoyed helping Pathway's provide women and children with a safe place to live, learn and grow; and it's an experience that I will keep with me always.
Fanicy Hunter Sears is a Counselor in Training at the University of Montevallo's School of Education