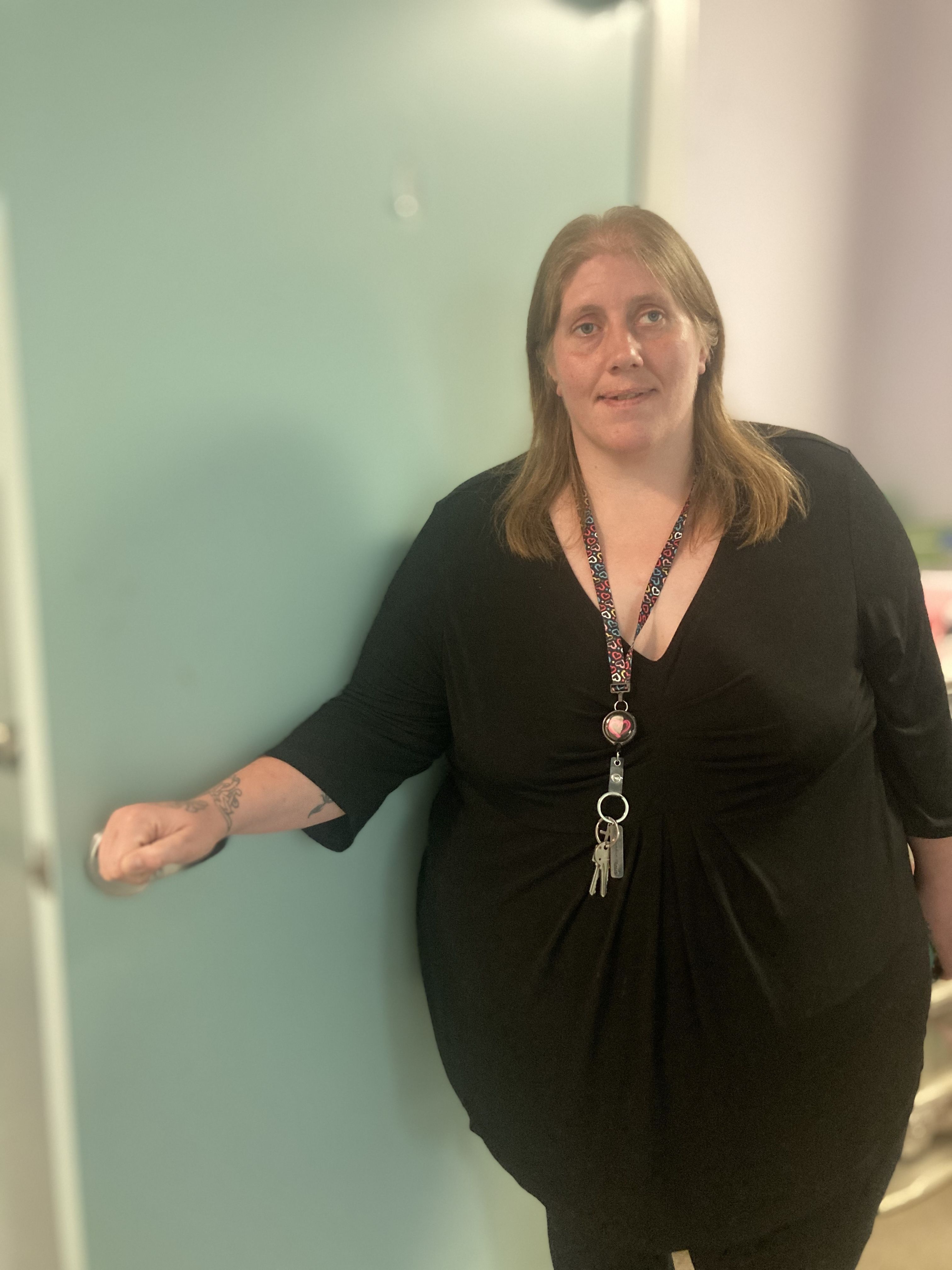 Chantil is a new resident in Pathways' Safe Haven program, which provides permanent supportive housing for women with serious mental illness. Her story, told in her own words, beautifully illustrates the impact of homelessness on mental health, the power of hope, and the bravery of asking for help.
I lived in Vancouver WA for 24 years of my life. I kind of lived a sheltered life – not in a shelter, I didn't even know homeless shelters existed until I came to Birmingham, AL and ended up in one. Like I said, it was scary because I grew up in, I'd say, a picture perfect life. No one's life is perfect, but my parents made it so I didn't have to be exposed to these experiences. I was kind of naïve and not really even aware they existed.
The first time I became homeless was when I came down here to be with a boyfriend whose family lived here. I flew down here on a plane, but when I got here they actually didn't let me stay with them. I ended up on the streets and in shelters.
I was staying on the streets in a very rough and scary situation, being outside with all the uncertainties. Going from having everything to having nothing, it was a real shock to my system. Not being from Alabama, not having a real support network here, it was scary.
How did you find Pathways?
I became homeless again on March 6 of this year. I was facing trying to deal with everything on my own and finally realized that I can't make it on my own. I needed help. Realizing that is what led me to come to the right place at the right time to get that help that I needed. I came here, and I told them I was staying on the streets, and by the grace of God, they enabled me to not have to face living like that anymore, not knowing when is the next time I can take a bath or get clean clothes or have somewhere safe to lay my head.
I have a hard time asking for help. I let my pride get in the way. But there are times that we all need a hand up, looking at it as a hand up and not a hand out.
What have you accomplished at Pathways?
The staff helped me get on the right track not only for my mental stability but emotional and physical health, making sure I get into doctor's appointments, get my medicine, and just get somewhere I can feel safe. When I got here, I wasn't on my medication. I'm now regularly seeing a psychologist. I got on my medication within a matter of two weeks of being here. I have a doctor's appointment coming up and I haven't seen a primary care doctor in years. They're also getting me a much needed dental appointment and I have somewhere to have what little I do have, to have a sense of independence here and yet not feel so alone in this journey I'm on.
How does homelessness impact people with mental illness?
Not being stable on your medication has a big effect, a tremendous effect on mental health. Not only that, but not getting enough sleep, not feeling safe, being worried, and the stress that causes all the time – it's constant, and it affects you adversely. The streets are dangerous. Having that stress off of me, getting the appropriate amount of sleep, and getting my medication has made a tremendous difference in my mental stability. In regards to being able to deal with extra worries and uncertainties, feeling alone, I don't have that anymore, so it's a big deal.
What are your goals for the future?
At this point, my plan is to stay hopeful, because this place gives you that hope, and not lose sight of my goal which is to save up as much as I can, stay on the right track, continue to take care of my mental health, and be there in the future for the ones that I love.
What are you most proud of?
I'm the most proud of that I was able to get my mental health where it needed to be. Where I'm from in Washington and down here in Alabama, I've seen that people look upon mentally ill people very differently, like there's something wrong with you. When it's not my fault that what happened to me happened to me and I ended up with adverse side effects.
But here, if you walk through the door they will open it for you and lead you in the right direction because there is always a light at the end of the tunnel, and Pathways has definitely showed me that, even in the short time I've been here. Slow progress is better than no progress. It's work every day.