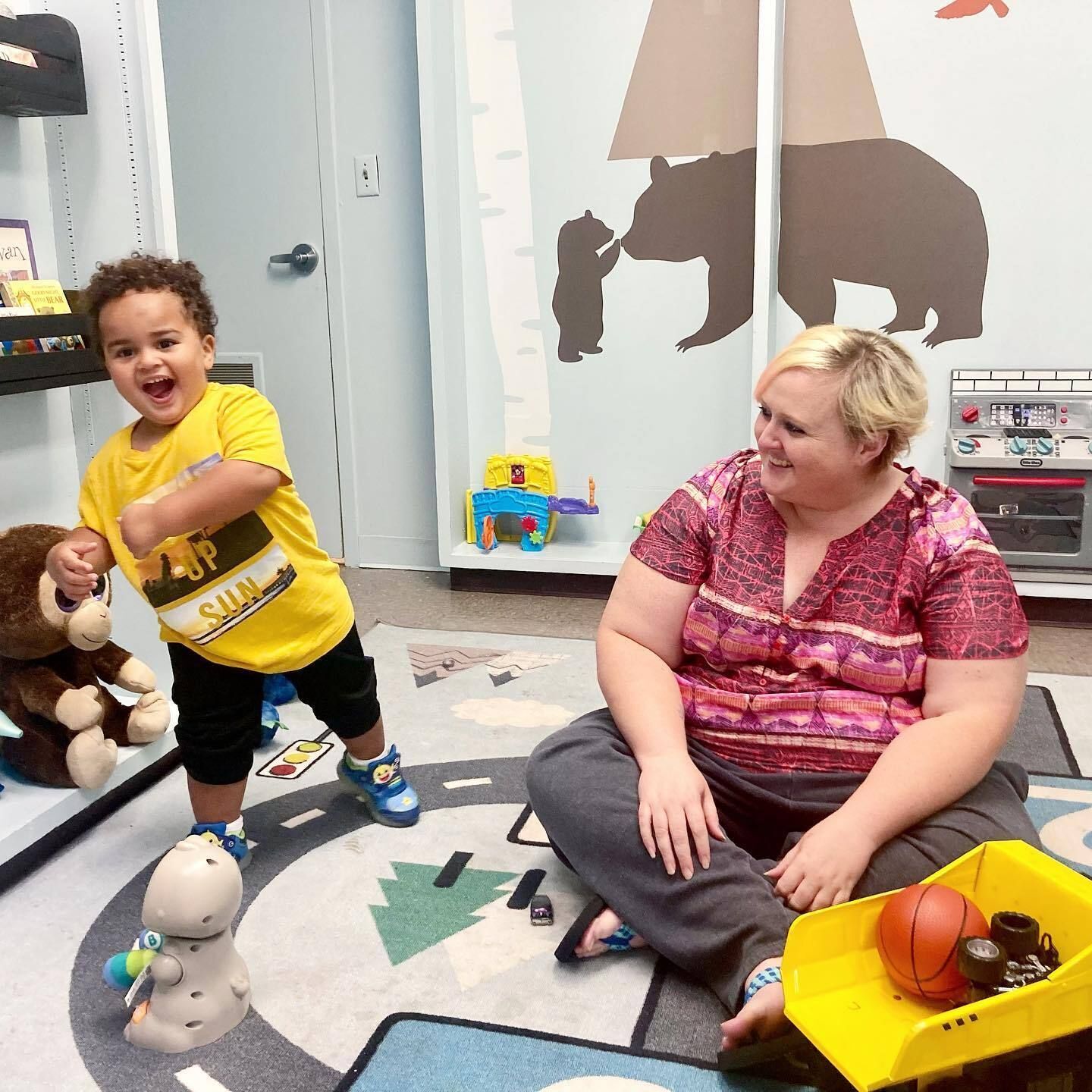 Jericho is a busy and energetic two-year-old boy. He loves playing with trucks, dancing, and meeting new friends. He never stops moving and rarely stops smiling.
Jericho and his mom, Brianna, began experiencing homelessness last year. Brianna lost her job when she had COVID and could no longer afford Jericho's spot in daycare. Without access to childcare, she was unable to find another job and soon lost her home as well. With few shelter services available in her hometown of Jasper, she and Jericho came to Birmingham seeking help.
She remembers, "I started panicking at first. I was at my wit's end, there was no hope. I didn't really have any family support. Most of my family has passed away, so it was just me and my son. Coming here gave me hope for the future."
Brianna and Jericho soon found a spot in a family shelter in Birmingham, where their case manager referred them to Pathways Early Learning Center (ELC) for childcare. In the 10 months since then, Brianna and Jericho moved to a different shelter and spent time in a hotel before eventually moving in to Pathways' Stepping Stones shelter. Throughout their moves, Early Learning Center consistently provided Jericho with loving teachers and a stable and nurturing environment. During a time in his life when many things were unstable, the ELC was a safe space to play, learn, and grow.
Brianna says that since entering the ELC, Jericho has learned to follow a routine and made huge gains in language development: "He is more verbal. He loves playing with the other children. He'll say "there's my friend."
Brianna is proud of herself for not giving up or cracking under the pressure of experiencing homelessness as a single parent. The ELC gave her the ability to work towards her goals and the support to regain her confidence. Now, she has a plan for the future.
We are excited to share that Brianna and Jericho are moving this week! They have been accepted into a two year transitional housing program where Brianna will receive support, education, and childcare assistance while working to regain stable housing.
We will miss Jericho's boundless energy and excitement, but we are cheering this family on as they take the next step on their path out of homelessness.
To learn more about the Early Learning Center, check out this news story from Early Learning Nation.