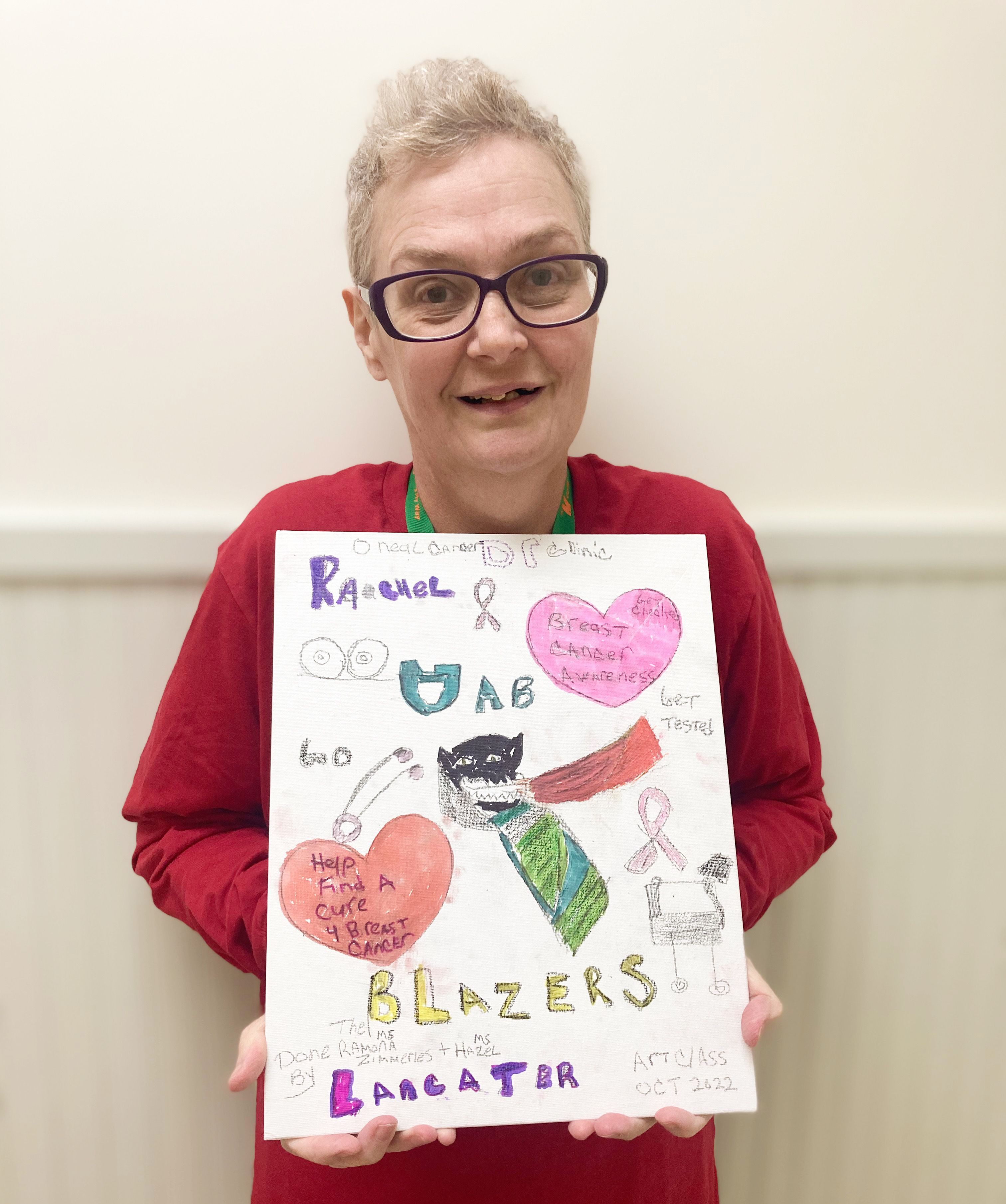 Ramona's Story of Hope
If you've toured Pathways in recent years, you probably met Ramona, our "artist-in-residence." She is always ready to greet visitors with a smile and share her latest painting or show off her dolphin-themed bedroom.
Ramona lives in Pathways' Safe Haven, a permanent supportive housing program for women who experienced chronic homelessness due to mental illness. After many experiences of homelessness, Ramona has called Pathways her home for the past 14 years.
Earlier this year, Ramona was diagnosed with cancer. She needed to undergo two major surgeries with extensive hospital stays. Doctors were not sure whether she would be able to return to her room in Safe Haven. Though Pathways does not have medical professionals on staff, the Safe Haven team was determined to allow Ramona to stay in her home. Staff went above and beyond to learn and manage Ramona's new needs as she recovered from her procedures. We are thrilled to share that Ramona is now CANCER FREE and plans to stay in Safe Haven for many years to come!
Today, you can join us in celebrating Ramona's story of hope by giving hope to other women experiencing homelessness. Just $12.50 provides a night of shelter for a woman in need.