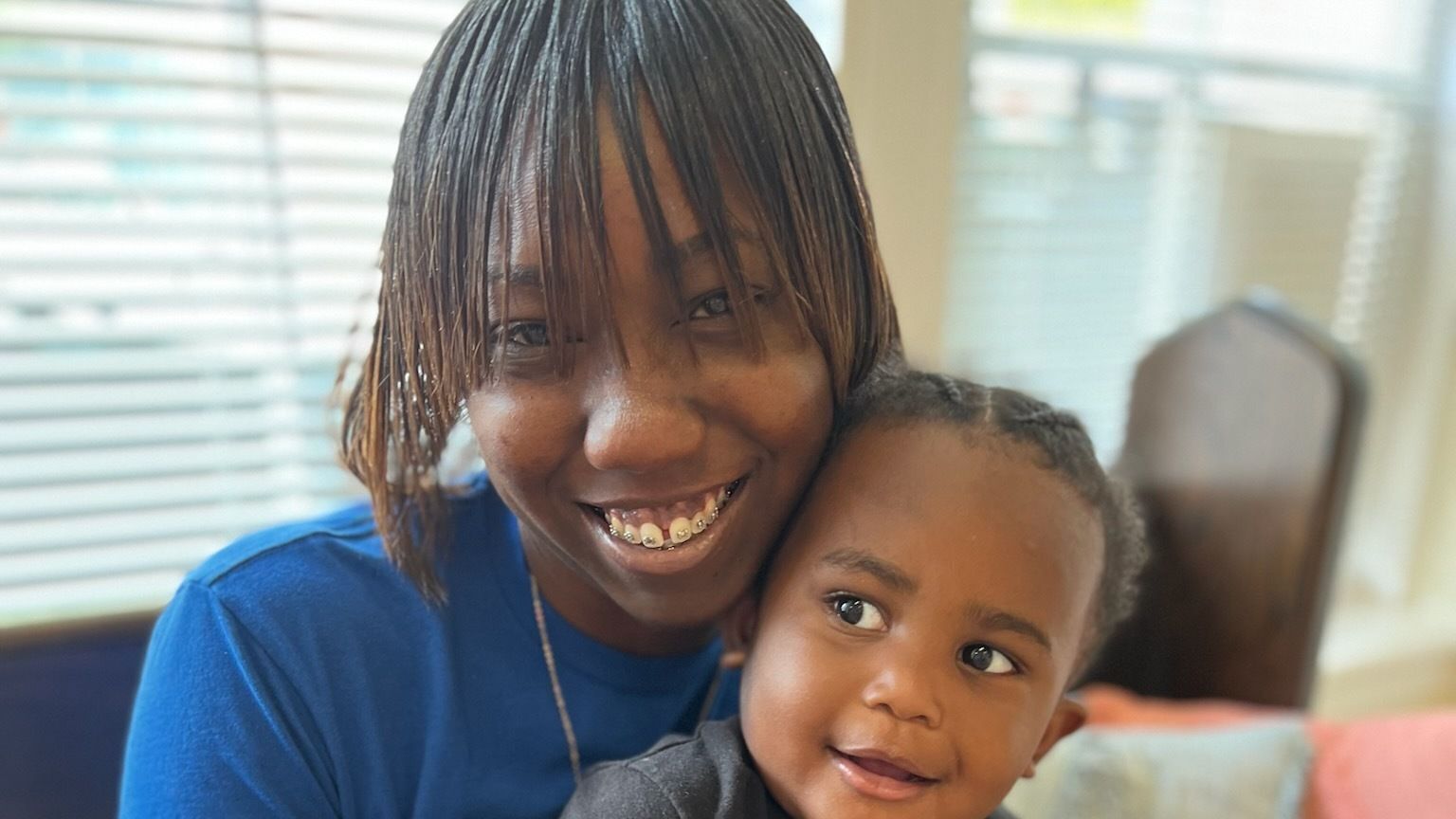 Meet Pinke and Prynce! This sweet family moved into Stepping Stones, Pathways' Emergency Shelter, in February. Pinke says they first experienced homelessness in November 2021, following the death of her mother and a domestic incident that caused damage to the home she occupied with her partner at the time, leading to eviction. She was going through a difficult time after this loss, coping with her own mental illness and raising her young son alone.
After living with a friend for a brief time, Pinke and Prynce moved into the YWCA and Prynce began attending Pathways Early Learning Center (ELC). Pinke describes the ELC as "the sun, the moon, and the stars". Having childcare for her son in a convenient location allowed her to have some time to herself to process her situation, breathe, make plans for their future and begin working toward those plans. 
Since moving into Pathways, Pinke has been able to buy a car, obtain all important documents like immunization records for Prynce that were lost in the eviction, complete the job readiness program at Hope Inspired Ministries and get a job that she loves. All of this was done by working alongside her case manager, Bailey, who Pinke has loved to work with. She said, "Bailey is understanding and encouraging. She provided any and all resources I needed to reach my goals and really sees the effort you are putting forth." 
Pinke shared, "I see myself as bigger than what has happened to me. My situation doesn't define me. I'm learning to find contentment in the small, happy moments in life." As for her future, Pinke plans to attain housing and to get back into the manufacturing industry, as she has experience working for companies like Mercedes-Benz and Honda. Most of all, she wants to explore her inner entreprenuership, and own a business one day.
When asked if there is anything she would share about Pathways she says, "Pathways is an open environment, that allows me to be independent and focus on my goals. I am mentally healthier than I've been in a long time. They meet your needs by providing three square meals a day, showers, a place to wash your clothes and more. You can elevate yourself and get off the street."