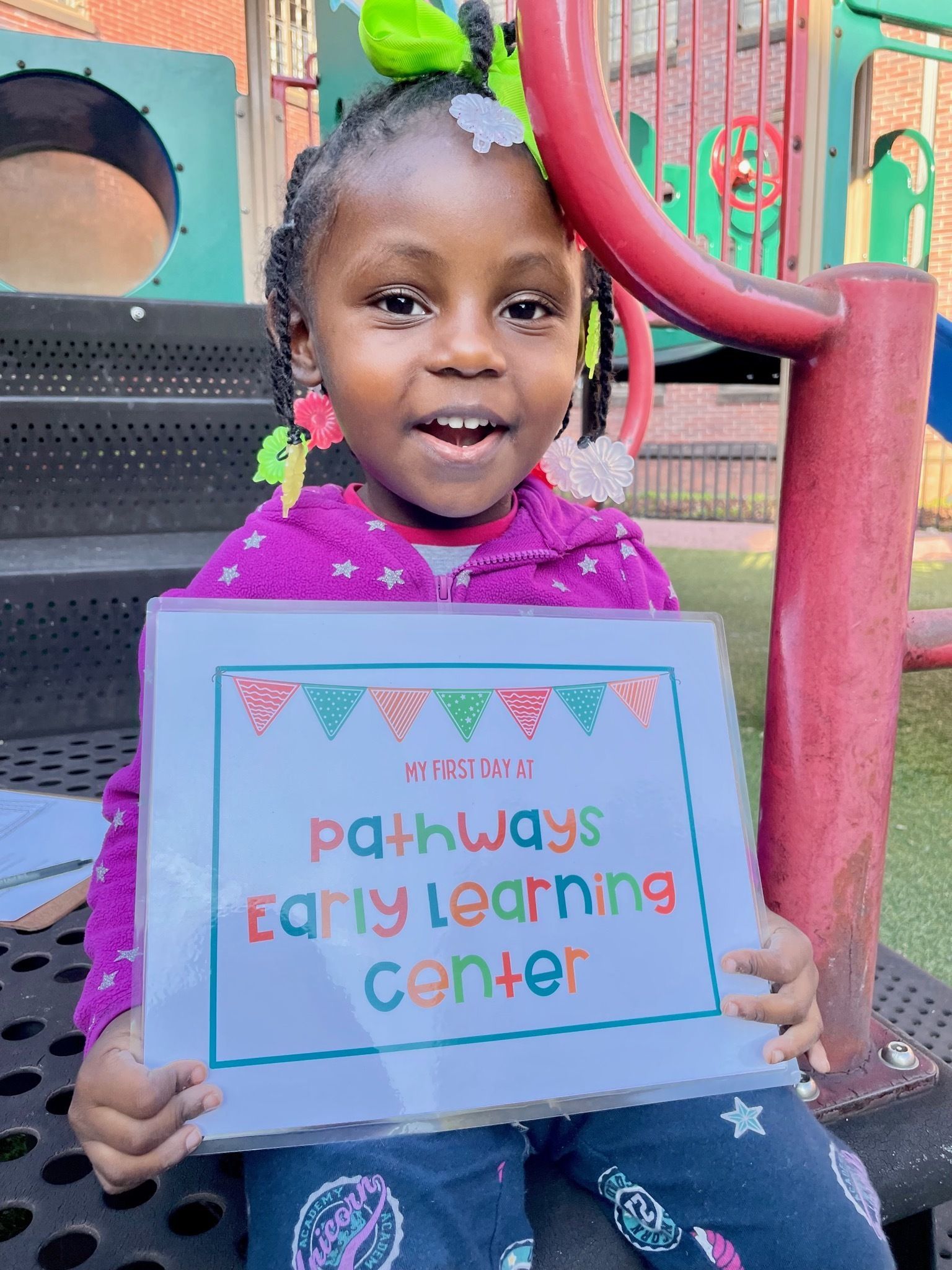 When I first arrived at Pathways in May of 2018, I dreamed of making a lasting impact for people experiencing homelessness in Birmingham.
During my first week, while spending time in our Day Center program, I met a little girl about 3 or 4 years old named Ruth. She was visiting the Day Center with her mother and two younger brothers. I offered to watch Ruth while her mother bathed the boys. We sat together by the window, observing what was going on outside. She shared that her family had slept in a car the night before, and she didn't have any toys right now. It broke my heart to hear her say these things. The time I spent with Ruth that day inspired my vision for an Early Learning Center (ELC) in our building that would give young children a place of respite from the harsh realities of homelessness.
As the Pathways team began to research my vision, we learned that 1 in 23 children will experience homelessness in Alabama before the age of 6. We saw firsthand that lack of childcare is the main barrier mothers in our shelter face when working to resolve their homelessness. The solution became clear: an Early Learning Center exclusively for children experiencing homelessness at the shelter level, immediately available at no cost to the family. Over the past 3 years, Pathways worked to achieve this goal, and Pathways ELC opened its doors on November 1, 2021. It is our hope that Pathways ELC will empower parents and children experiencing homelessness to begin their path to a brighter future. Mostly, we hope that babies and toddlers get a chance to just be children, enjoying the magic and wonder of childhood in those hours spent learning and laughing with us.
When I think about Ruth today, I hope she is in school, learning and making friends. I hope her family is housed, and she is living a wonderful life with her mom and brothers. One day, I hope she will know how much she meant to me and how she changed the lives of many children who would find themselves looking out the same window.
-Carrie Leland, Executive Director