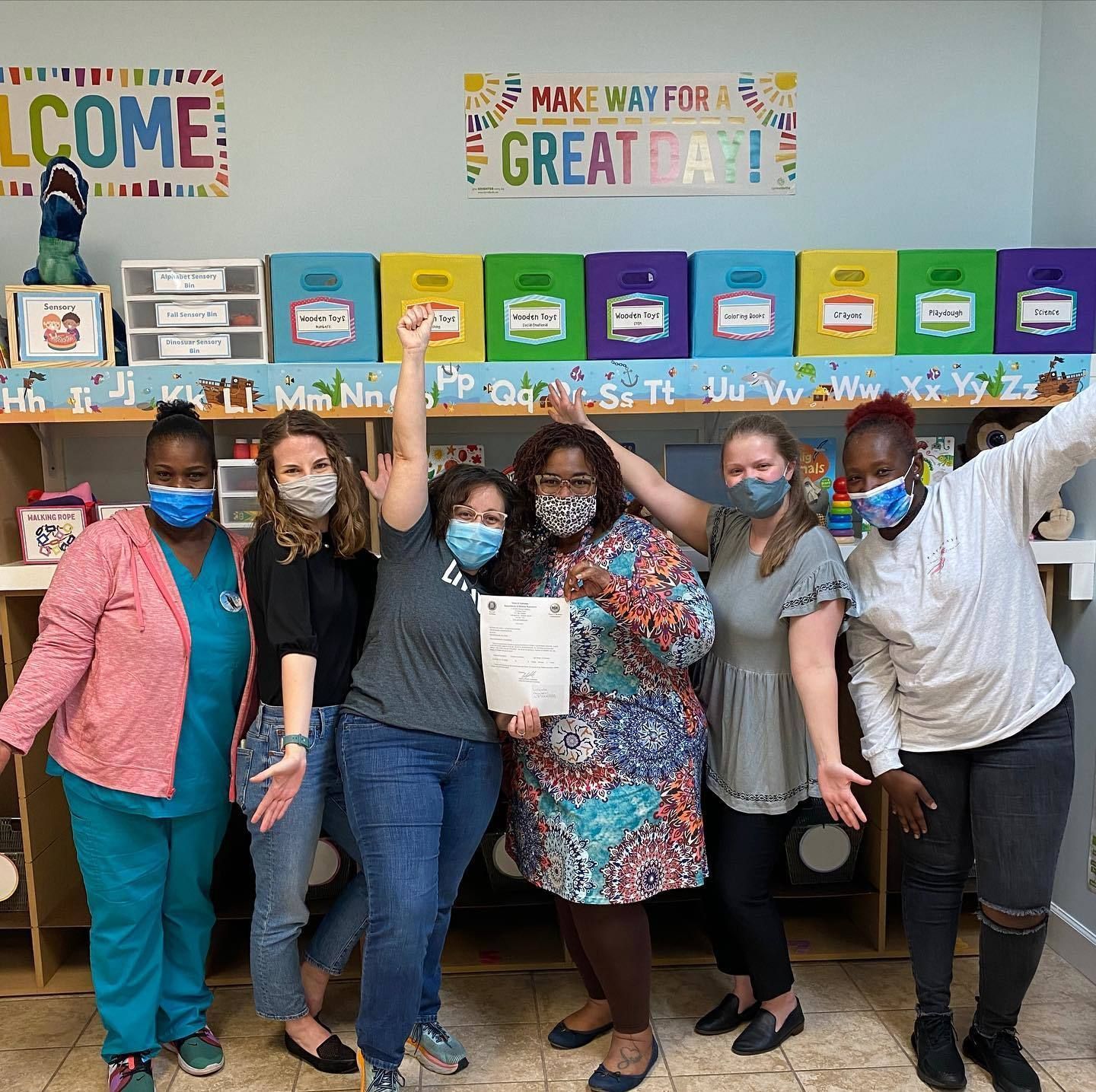 Pathways is thrilled to announce that after over two years of preparation, we have achieved our dream: Pathways Early Learning Center, the state's first childcare center exclusively for children experiencing homelessness, will be opening on November 1.
The center received its license on Thursday, October 21 and will begin enrolling children on Monday, October 25. The ELC is a licensed childcare center which will provide high quality early childhood education for children 8 weeks to 5 years in families experiencing homelessness. The center will be open Monday through Friday from 7:30 am – 5:30 pm, free of charge, and immediately available from a family's first day of homelessness.

1 in 23 children in Alabama will experience homelessness before the age of 6, with most of the state's homeless children in that age group living in Jefferson County. Only 3 percent of children experiencing homelessness in Alabama are currently accessing federally-funded early childhood education programs. 
Pathways ELC is an innovative pilot program in partnership with the Alabama Department of Early Childhood Education, exclusively for children experiencing homelessness. It is available not just to children staying in Pathways' shelter, but to any child experiencing homelessness in the city, whether sleeping outside, in a car, or in another local shelter. Because early childhood homelessness has been shown to cause significant trauma to infants and toddlers, teachers practice a trauma informed approach to care with emphasis on social emotional learning. The center is licensed to serve 22 children and is currently enrolling families.

Pathways' Executive Director, Carrie Leland, says, "At Pathways, we believe children experiencing homelessness are equally deserving of high quality educational experiences. Kids living in shelters are often forced to grow up too soon as they navigate programs designed for adults. Pathways ELC is a place designed for them, where they can play, learn, and just be a kid. This program allows parents the time to address barriers keeping their family in homelessness, but more importantly, it gives their children a respite from the realities of homelessness as they learn and grow in a safe and nurturing environment."

The opening of the ELC was made possible through grants from the Community Foundation of Greater Birmingham, the United Way of Central Alabama, Honda Manufacturing, the Mike and Gillian Goodrich Foundation, the Daniel Foundation, and the McWane Foundation.
Call us at 205-322-6854 or email elc@pathwayshome.org to learn more or enroll a child.