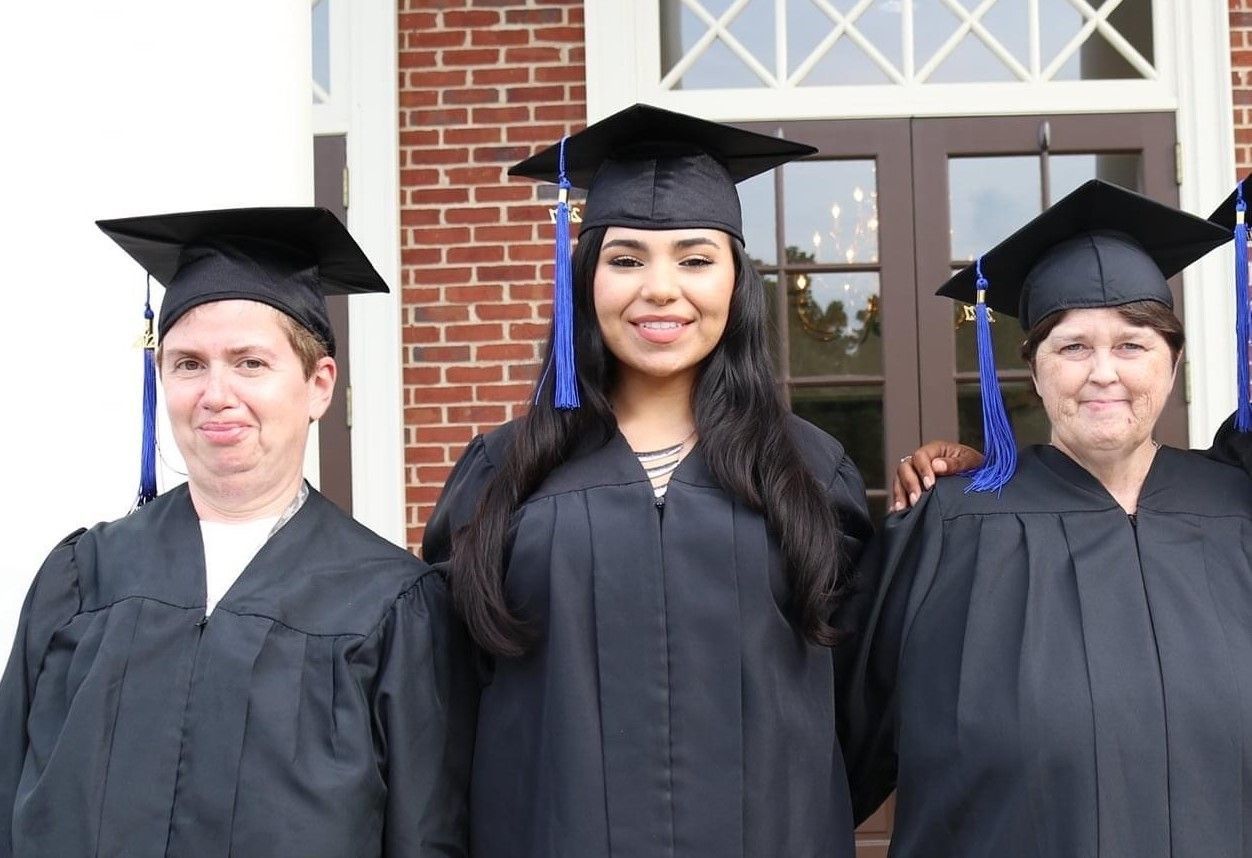 Congratulations Pathways Graduates!
We are thrilled to share that 3 residents of Pathways' shelter programs graduated from the Hope Inspired Ministries (HIM) job readiness and employment training program last week! HIM is a longtime partner of Pathways, and many of the women in our shelter have secured jobs for the first time as a result of their trainings. Our graduates attended a cap and gown graduation ceremony and each gave a speech about what they learned in the class. 
About Hope Inspired Ministries
Hope Inspired Ministries serves those who are chronically unemployed by preparing and equipping them to obtain, maintain, and excel at employment. They offer a 6 week course in life skills such as conflict management, dealing with difficult people, financial literacy, and professional communication. The class encourages each student to find their "purpose" and achieve a meaningful career. The skills learned in the class and the support and resources provided by teachers and mentors give students the tools they need to get and keep a job. Mentors assist each student in their personal journey, and each student completes a 3 week internship with a potential employer at the end of the program.
Our June 2021 Graduates
For Gelena, Rosa, and Renee, the HIM course provided an atmosphere of hope and encouragement as they regained their self-confidence after the challenges of homelessness.
Gelena came to Pathways' Safe Haven with her elderly mother in December 2020 after experiencing homelessness for nearly 10 years. The mother and daughter slept outside on the streets of Birmingham, unwilling to enter shelter. In her moving speech, she called on the homeless community to change their minds, leave the streets, and improve their lives. Then, she thanked the staff of Pathways and Hope Inspired Ministries and shared her new dreams of getting a good job, securing housing for herself and her mother, and never again returning to the streets.
Renee and Rosa both secured full time jobs while in the program and spoke about the community they found in the classes and their excitement for their new careers. Renee, who has lived in Pathways' Safe Haven for over a year, is now working at Walmart.  Rosa has a job in Human Resources. A Stepping Stones shelter resident, Rosa received the "honor graduate" award for her excellence in the program. 
We are so proud of these three women for their hard work and dedication.