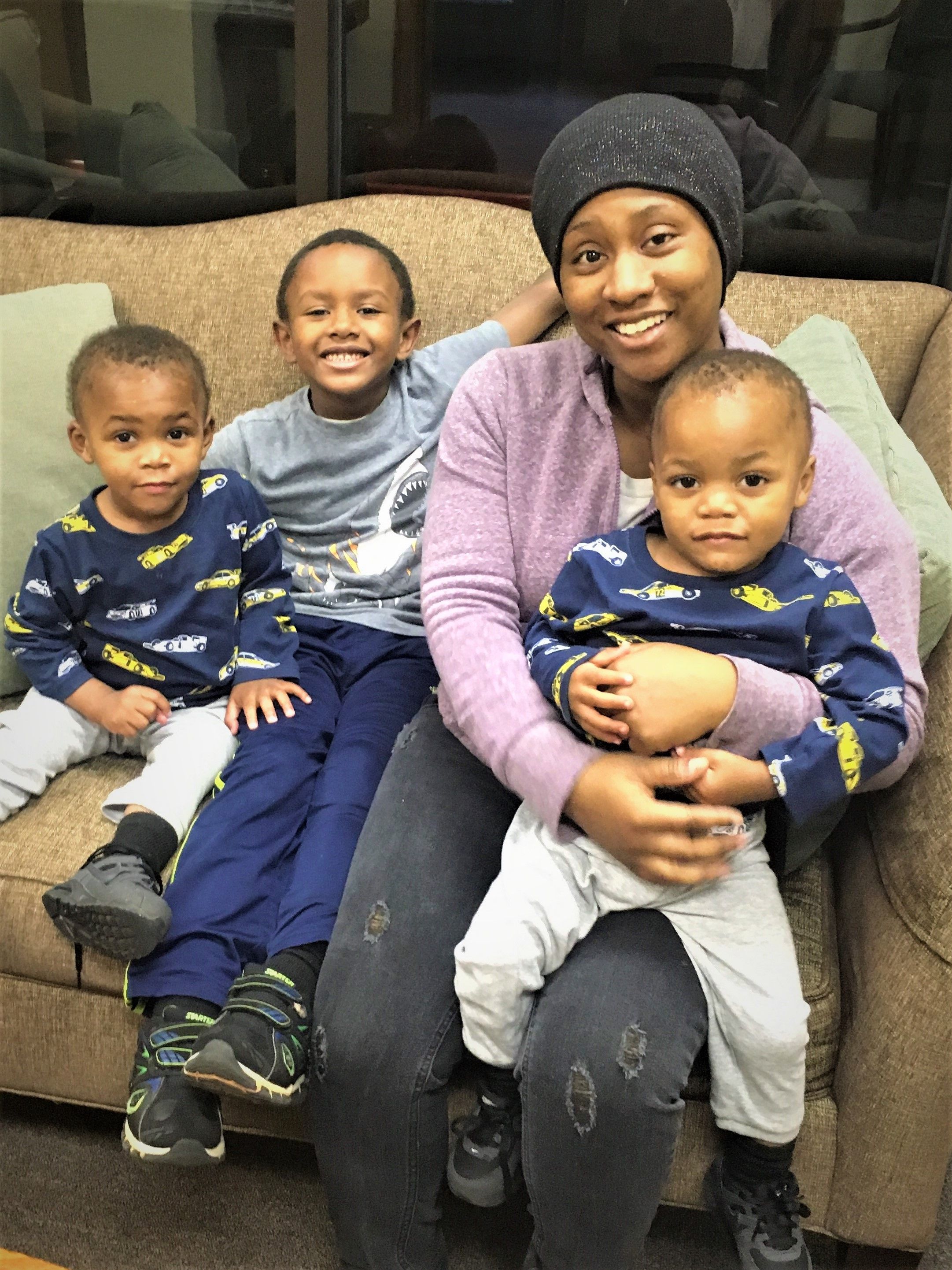 An exciting new program is coming to Pathways in 2020: Birmingham's first child development center exclusively for children experiencing homelessness. This program will help not only women in Pathways' shelter programs, such as Jasmine, a mother with five children who stays in Stepping Stones, but also any family experiencing homelessness in the Birmingham area. The center will offer daytime care to all homeless children, from birth to age 5, free of charge. If you've read Jasmine's story, you may already see the urgent need for this program. This post provides some more detailed information to help answer your questions about early childhood homelessness and our plans for Pathways' childcare program.
Understanding Early Childhood Homelessness
Seeing photos of Jasmine and her children may shock you, because they don't match the profile many people imagine when they think of a homeless person. Yet recent surveys show that the average person experiencing homelessness in the United States is just 12 years old, and 1 in 23 Alabama children experience homelessness before age 6. School-age children, like Jasmine's son Cameron, find stability in the classroom during the day and receive a hot lunch in the school cafeteria. But for homeless children under age 5, a nurturing environment is hard to come by. Only 3 percent of homeless babies and toddlers benefit from federal childcare programs. In Birmingham, free childcare options for homeless families are few and far apart, often with long waiting lists and lots of red tape.
Homelessness is always a traumatic experience, but for babies and toddlers, it can be especially difficult. Shelter programs are typically designed for adults, with little resources available to younger clients. Those too young for school navigate an adult world, forced to remain quiet, follow strict rules, and grow up much too soon. Some studies even indicate that early childhood homelessness can have lifelong negative impact on mental and physical health. Yet these same studies suggest a solution that appears to mitigate the effects of infant homelessness – early childhood education.
Why Pathways Childcare?
Staff at Pathways have seen the urgent need for homeless childcare firsthand, through clients like Jasmine, and we decided to do something about it. In early 2020, we will open a child development center in the upstairs of our building, exclusively for homeless children.
This program will be the first of its kind in Alabama, designed to meet the specific needs of children experiencing homelessness and immediately available to any homeless child, free of charge. The program will feature trauma-informed care and emphasis on parent involvement.  Children from birth to five years will enjoy a safe, nurturing space where they are free to just be kids. Meanwhile, their parents will be given the time to work to break down the barriers separating them from permanent housing.
We believe this childcare program can make a huge difference in the lives of the youngest and most vulnerable people in our community, but we cannot make it happen alone. We are fundraising right now to raise the money to renovate the upstairs of our building to meet the requirements for a childcare center and hire staff to run the program. Click here to donate to Pathways' childcare.