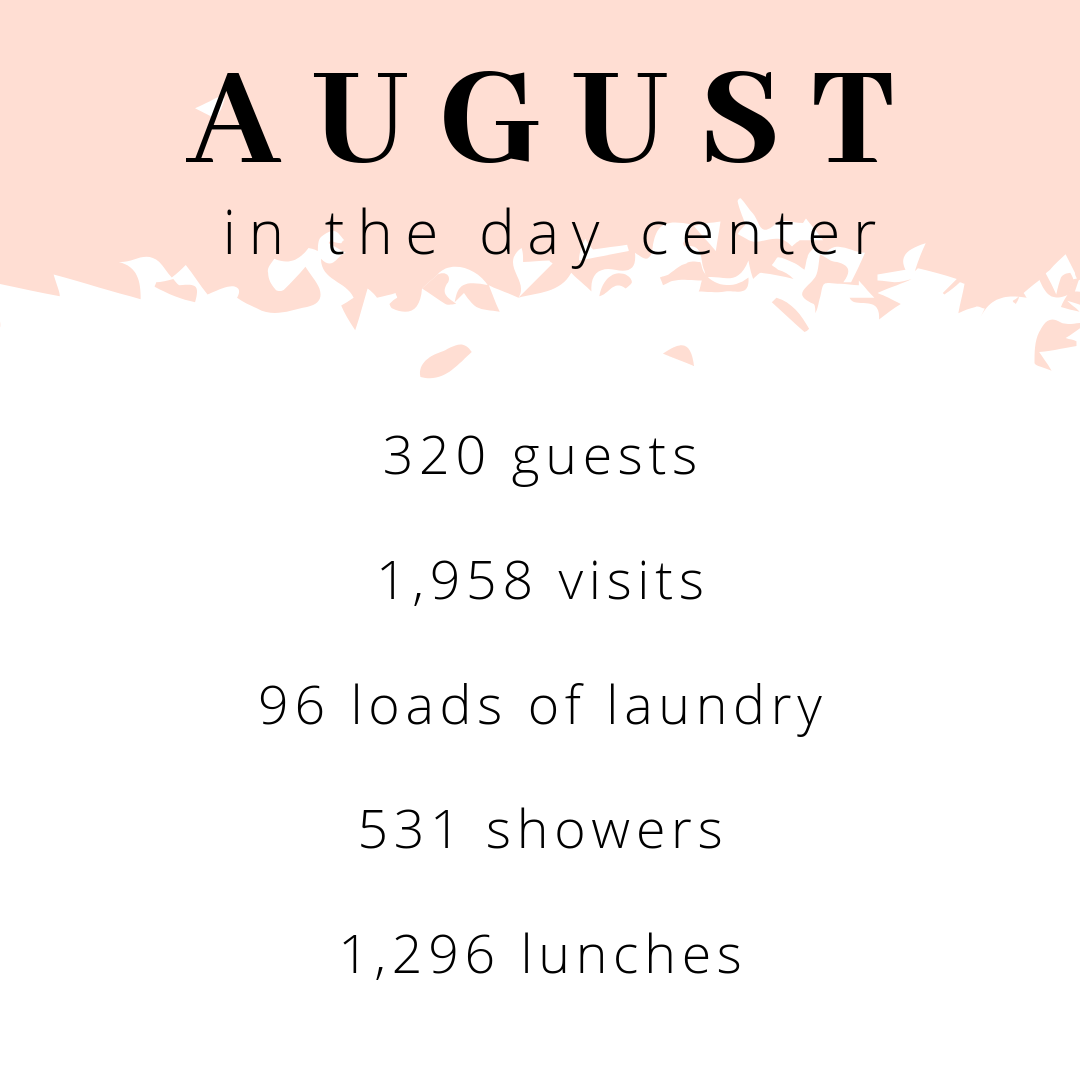 Last month was a busy one in the Pathways Day Center!
In the month of August, 320 women and children visited the Day Center a total of 1,958 times. The Day Center had an average of 63 visitors per day.
With the help of our volunteers, Day Center guests were served 1,296 lunches. That's about 42 lunches every day! 
Women visited our laundry room 96 times to wash and dry their clothes during the month of August, and they took a total of 531 showers. 
The Pathways Day Center is open 365 days a year, providing a safe place for women and children experiencing homelessness to find basic necessities and work with a social worker to address long-term needs. To find out how you can volunteer to serve meals to the guests in our Day Center, click here.