Welcome to Pathways' blog. Here, you will find actual stories of the actual women and children whom we serve. You can see their faces. You can share in their hopes and dreams. You will also find posts about events happening at Pathways and how friends like you are making a difference. We hope you enjoy!
Pathways' Executive Director Honored with Award
Posted on 02/20/2013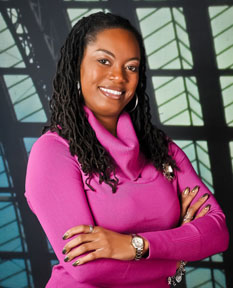 Pathways is pleased to announce that its Executive Director Maria Dickens has been honored by Birmingham Magazine with a 2013 Best in Minority Business Award. Maria is one of several honorees being recognized at a dinner at The Club on February 21. Her award was in the Non-Profit Leadership category.
Excerpt from Birmingham Magazine:
Maria believes that non-profit work is her calling and purpose, and couldn't think of a better way to serve the community. Last year, Pathways served over 1,300 women and children in the greater Birmingham area. Dickens is a member of The Women's Network and the Lay Ministers of Faith Chapel Christian Center. She holds an undergraduate degree and MBA from Auburn University and a Master's degree in agency counseling from UAB.