Welcome to Pathways' blog. Here, you will find actual stories of the actual women and children whom we serve. You can see their faces. You can share in their hopes and dreams. You will also find posts about events happening at Pathways and how friends like you are making a difference. We hope you enjoy!
Pathways families enjoy annual fall festival
Posted by Janis Evans on 10/29/2012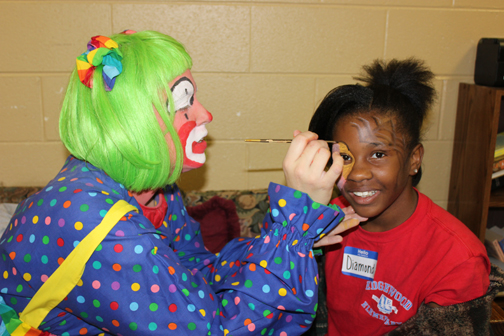 Just like during the Summer Olympics when the world seemed to stop and watch their athletes display their strengths in competitions, Pathways stopped to embrace and enjoy the festivities of fall this weekend.
On Sunday, Pathways hosted the 2nd Annual Fall Festival for families living in Pathways' shelter programs. The Fall Festival, although facilitated by Pathways, is a volunteer-led project. This year's event went off without a hitch. Volunteers provided our guests treats, games, prizes, food, and tons of candy. Some of the Festival's events included face painting, pumpkin bowling, a ring toss, pumpkin walk, and crafts. The common goal among the volunteers was to ensure that every guest's experience was remarkable.
Pathways' first priority is to always provide shelter. But Pathways is much more than a "homeless shelter." We are a place of hope, safety, and enrichment to every homeless woman and child who enters our doors. The endless laughter, smiles, and giggles heard throughout the event suggest to us that a message of hope and inspiration was conveyed during this year's Annual Fall Festival.
Happy Fall!
Janis Evans is the Volunteer Coordinator/Development Assistant at Pathways.