Hi, my name is Penny the Pig, and I am assisting Pathways launch a new fundraising campaign called Pathways2Change!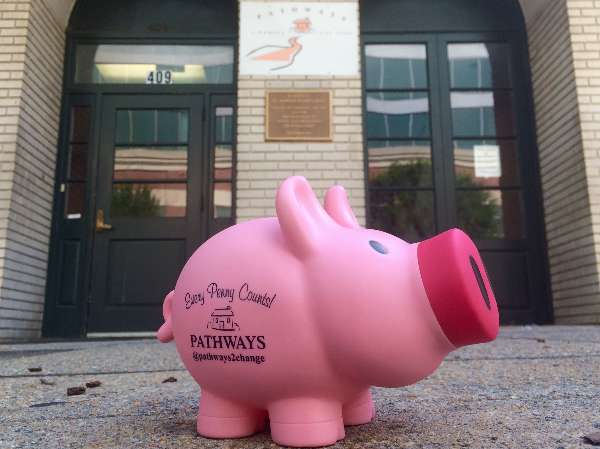 Be on the lookout for me as I will appear throughout Greater Birmingham at local businesses, including banks, restaurants, retail shops and grocery stores, where I will collect spare change on behalf of Pathways. All money collected will support Pathways' programs, which assist more than 1,100 women and children each year who have become homeless because of abuse, job loss, drug addiction, mental illness, or a dozen other reasons.
If you spot me around town, be sure to feed me some change and post a selfie with me on social media!
---
Follow Penny on social media to see updates on where she can be found around town, information about contests and events, as well as inspiring stories.
RT @WeldBham: Penny the Pig is collecting change for @pathways2change Show your support by donating to this great cause.

http://t.co/SamdW

…

RT @Lite99RadioBham: Visit #PennyThePig! She benefits @pathways2change-->

http://t.co/lJiagpa3Bg

#pathways2change #everypennycounts …